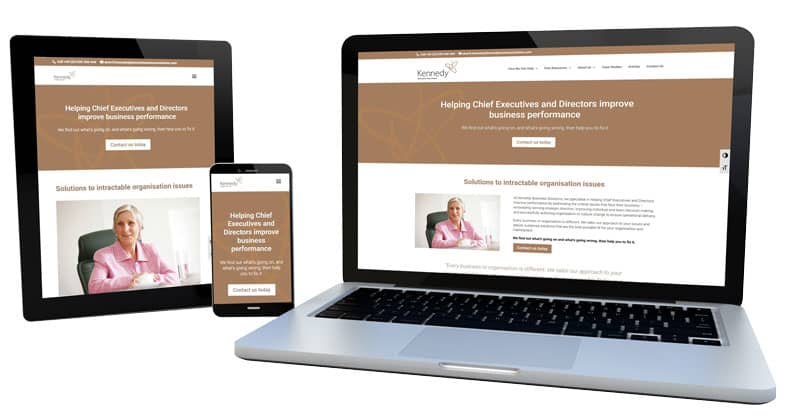 Kennedy Business Solutions
Website Design using WordPress and Divi Premium Builder
"I commissioned Louise to design the website for Kennedy Business Solutions. She had the unenviable task of incorporating copy from my old website with a great deal of new copy. I didn't envy her and thought she would drown under all the text!
Undaunted Louise set to work, created a new structure and then created a design that used the existing branding – fantastic. She is a designer that takes note of the words and aligns them with the design, something that some designers don't seem to understand.
Modern web design was an alien world for me. Louise incorporated all the back end and support systems – Vimeo, HubSpot, Calendly and the rest. And then she made sure I could use them. She delivered a truly comprehensive service that has set up the site with the very best practice and technology.
I'm thrilled with the website. If anyone is considering refreshing or creating a website I have no hesitation in recommending Louise. She is outstanding in what she does, and does it in a very caring and supporting way. She makes sure you own the design and builds it with you." — Sherril Kennedy
Visit: kennedybusinesssolutions.org