How to design your own stunning and functional business website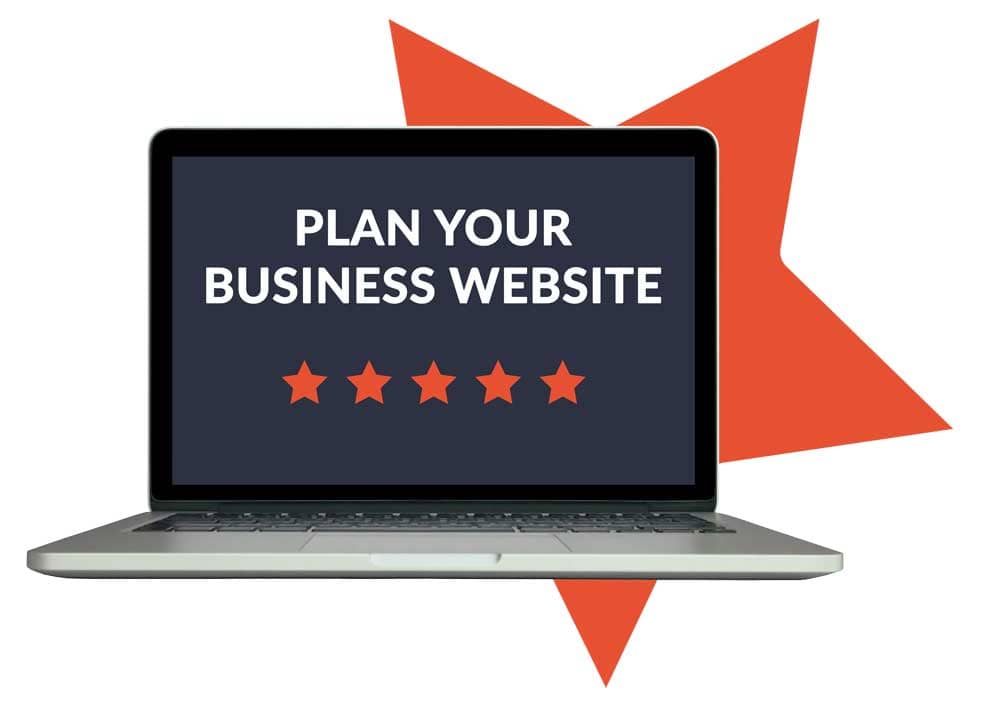 You've finally set up your own business; excitement tingles through your limbs as you embark on your dream. You imagine all the new customer enquiries flooding to you from your sleek new website… And then you remember, there's no budget to have this gorgeous, user-friendly site built professionally! What's an entrepreneur to do?
Enter Wix or Squarespace to save the day. But wait, you've seen some awful examples of DIY websites built by people who have no idea what they're doing, and you've no desire to join their ranks! Well, you're in luck because this blog post will explain how you can get your hands on a simple one-off course to walk you through exactly how to map out and design your perfect website. And not just any website, one that reflects the true essence of your brand and offers visitors a smooth, user-friendly experience. So you can create a website for your small business that not only looks great but is perfectly set up to offer a great user experience and perform well in getting you those valuable leads. 
Sound good? Read on for the juicy details.
TL;DR: Head straight to the Plan Your Business Website course.
Problems with building your own website
First off, let's look at some problems you may have encountered already on your website-building mission. 
You've played around with a builder like Wix or Squarespace; you've created…. something, but it just doesn't feel right. It's not what you had in mind, and even you can see it feels amateur. So, undeterred, you set about researching how to improve things, and Google promptly leads you down a rabbit hole of contradictory information and technical jargon. Tired and frustrated, you make some tweaks for the 700th time and put it to one side. 
Or, maybe you had a great time. You've got an eye for design; after all, you did make those flyers for Auntie Sue's coffee morning a few years back, and you're pretty sure the site looks great. You've got some quality photos on there, and you love the colour scheme. But, if you're completely honest, you've no idea if it's functional from a professional design or user experience perspective. 
At this point, you might be about ready to give up and go without a website! It doesn't have to be this difficult, though. My course, Plan Your Business Website, teaches you exactly how to plan the framework so you'll be able to create an effective, awe-inspiring website that makes it easy to convert your visitors into clients without the time-consuming research and the frustration of not knowing so you can create with confidence.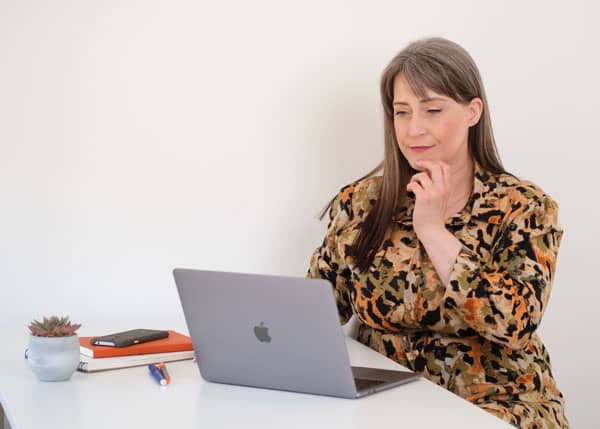 What Should a Small Business Website Contain? 
More than you might think! There are obvious things, depending on the business, such as a home page, about us, maybe a portfolio or blog, services or product pages and of course a contact page, but what about the smaller stuff, the things that aren't that obvious but can make a huge difference in usability and performance? So, in this course, you get access to my knowledge and years of experience so you can plan a website that hits all the right spots.
What's included in the Plan Your Business Website course?
Before we dive into the content, let's look at who this course is and isn't suitable for. You're going to need some basic tech skills to actually build the website afterwards on your chosen platform. This course does show you how to plan the structure of your website and create the framework. What it doesn't tell you is how to use a website-building platform. That part is down to you. However, a section is included on choosing the right platform to best suit your needs. You don't need any skills or experience to be able to get the most from this course, I keep everything short and simple with zero jargon, so it's easy to understand and complete the tasks.
Ok, onto the content. This short course could be completed in a day. However, there is also the functionality to save your progress and come back, so you can take as long as you need to to work through each section. There are five workbooks for you to download and fill in digitally if you don't wish to print and write in them. 
The course is delivered in short videos, as nobody lights up when they see a 58-minute time stamp, so I've kept things nice and concise, with no long lengthy information overload to contend with. I've delivered the information clearly and simply, with no jargon or confusion.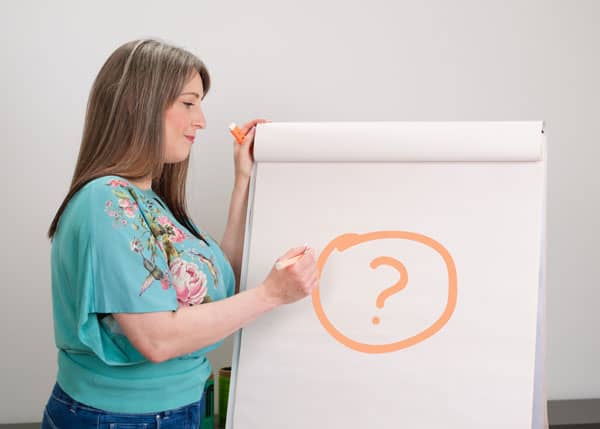 Where to start when building a website
We'll start with the foundations of planning your business website, such as defining your ideal customers and the services you offer to buying domains and choosing a platform. You'll learn exactly what a small business website should contain, and as you move through each workbook, you'll gather all the information you need to make creating the actual framework of your website fast and simple. By the end of the course, you'll have a clear plan from which to build the website, plus the confidence that it will look great, offer a seamless and enjoyable user experience and be as effective as possible at attracting leads to your business.
How much does it cost to build a small business website?
Website costs range from £500 to £10,000+ depending on the size of the site and what's required. Then there are additional things to consider, such as copy, images, and SEO  (I cover these and more in the course), so the costs can quickly spiral. Deciding where best to spend your budget as a small business owner can be difficult, which is why I've created this course to give small business owners like you the knowledge to build a professional website at a fraction of the cost. 
This isn't a trick or a dangled carrot. This one-time course purchase contains everything you need to plan a professional site. Plus, you even get a FREE one-hour design call with me worth £50, so you can make sure it looks the part too! After completing the course, you'll be able to create an effective, awe-inspiring website that makes it easy for your visitors to convert into clients.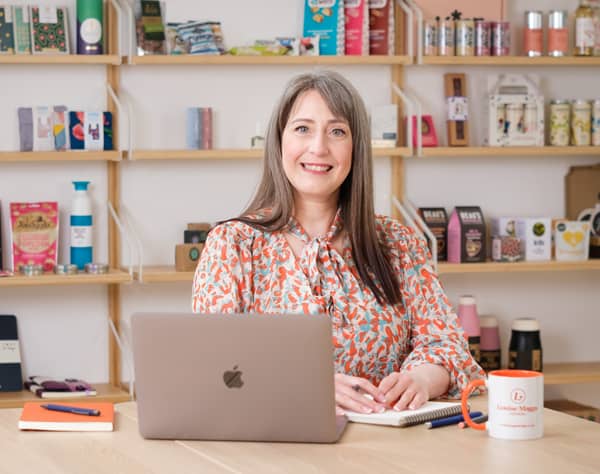 A bit about me
I've got over 20 years of experience as a web and graphic designer. There's no point in having a great-looking website with a poor user experience. Web and graphic design go hand-in-hand, so the combination of these skills coupled with my efficient, friendly and supportive attitude means I'm able to work with many business owners to create a website they love.  
My web design experience and knowledge mean I'm able to create functional websites that work hard in the background to provide a seamless and enjoyable experience. Visitors don't really see this, but they'll definitely notice if it isn't present! My graphic design experience means I can ensure your website looks great and the design enhances the user experience. 
I decided to go freelance in 2020 but never expected it to develop into what it is today. I'm proud to say I've helped many small business owners create a brand and website they love and that converts visitors into paying clients. My passion for my work is carried into every project to design market-leading websites using WordPress or Squarespace, and I also offer WordPress hosting.
Why I created the Plan Your Business Website course
During my time in business,  I've met a lot of small business owners like you who either weren't happy with their websites or didn't even have one, as they had no idea where to start and no budget to have it done for them.
Those that weren't happy often wanted a complete website overhaul, sometimes due to a bad experience with a previous designer, or they realised designing their website themselves wasn't working out and they couldn't pinpoint what was wrong, just that it didn't look or feel right.
Then there was the other camp, those that wanted to design and build their own business website but couldn't easily find the help or guidance they needed to get it right. That's why I created this course because I want beautiful, well-designed websites to be accessible to any business owner, regardless of budget.
As a small business owner myself, I know how precious time is and that the to-do list can get overwhelming. So I like to keep things clear and informative. As I mentioned earlier, the videos are in short, bite-sized chunks, so you don't need to worry about trawling through hours of video or getting bogged down with tech talk! 
Included in your course purchase is a 1-hour Design Advice call where we can discuss how your website will look. I look forward to getting to know you and your business better on this call, and hopefully, we can enjoy a giggle or two as well.
What others have to say
Before putting this course out into the world, I had some people test it out and give me feedback because if you decide to purchase, I want you to be overjoyed with it and to find it as helpful and valuable as I've intended it to be. 
Here's what one of my testers had to say:
"I recently completed the 'Plan Your Business Website' course, and I couldn't be more pleased with the outcome. The course structure was well organised, with clear and easy-to-understand content delivered through high-quality video presentations and supporting documents. The instructor was knowledgeable and approachable, making it easy to ask questions and receive clear, helpful responses. The course allowed me to progress at my own pace, which was really important given my busy schedule, and the use of real-life examples and case studies made the material engaging and relatable. I feel much more confident in my ability to plan and launch a successful business website thanks to this course, and I would highly recommend it to anyone looking to establish an online presence for their business. Thank you for offering such a fantastic learning experience."
If you're ready to design a user-friendly website for your small business that flows seamlessly and offers a smooth and enjoyable user experience, you can get instant access to the Plan Your Business Website course here.