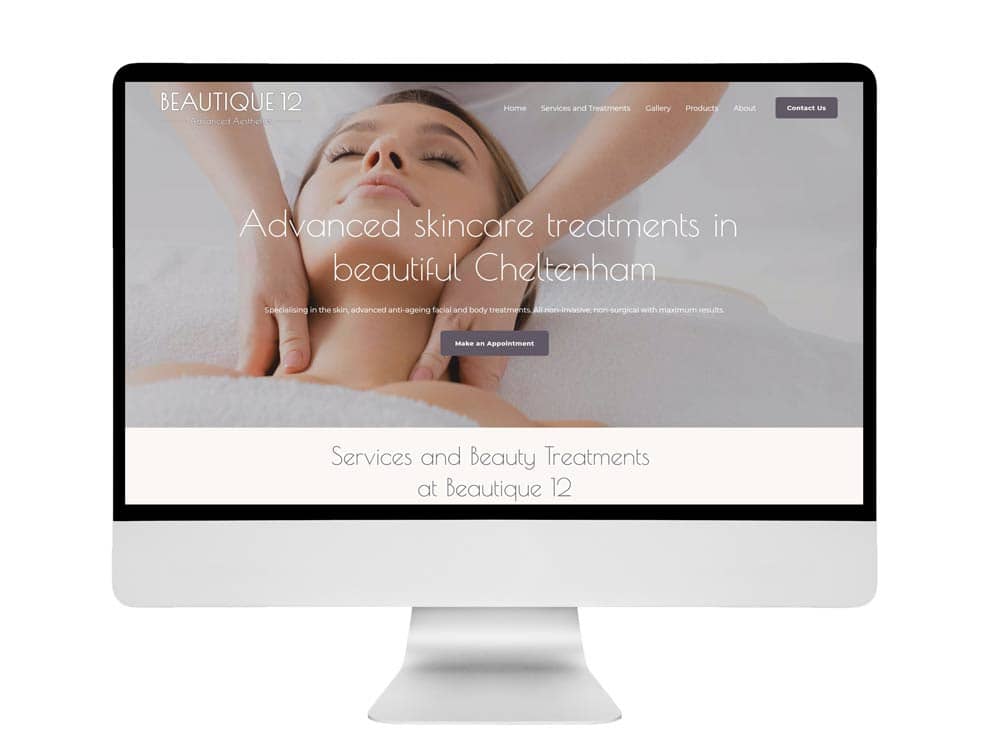 Squarespace website design
I absolutely loved working with Beth, the owner of Beautique 12, based in Cheltenham, UK. Her clinic specialises in advanced skin care treatments. Beth had never had a website before, but she understood the need for a website to support her business. She wanted something to show the range of treatments her clinic provides, and to show its gorgeousness to the world…just check out the gallery images!
Within the first few days of the website going live, Beth had already received her first enquiries and booking through the website.
Visit: Beautique12.co.uk