Hello, I'm Louise, a UK-based Squarespace web designer and a Divi web designer with a passion to help small business owners like you. I also love to make your brand stand out, with my logo design and graphic design services
Helping business owners put their personality into their web design
Let me explain: I'm lucky to have an extensive portfolio of clients. They all work in different industries, so from the outside, they don't seem to have anything in common.
But actually, they do.
They are all business owners with great personalities that really care about their customers.
I work with you in a collaborative way. I'm not a web designer that says "You have to do it this way because I said so". That's not what I believe. I believe in listening to your problems with your website or brand and working with you, collaboratively, to create something you love and can be proud of, that also works for your business. And we'll have a giggle or two along the way as well. 
If you're looking for a Squarespace or a Divi (WordPress) website, and you're ready to invest in a professional and friendly web designer, then you've come to the right place. I will design you an awe-inspiring website that reflects you, your business, and your personality.
Here's a closer look at the services I offer:
> WordPress web design
> Squarespace web design
> Affordable starter website
If you're not sure what you need, then just book a Zoom call or contact me here
If you're NOT ready to invest in a web designer, but you're stuck with how to design your business website, then you're also in luck. I've created a Plan Your Business Website course to help you with this.
This course enables you to learn how to plan the framework of your business website so you'll be able to create an effective, awe-inspiring website that makes it easy to convert your visitors into clients. Find out more about it here.
Squarespace and WordPress web design that stands out from the crowd
For me, there are so many web designers out there. It's about standing out from the crowd. One of the ways I stand out from my competition successfully is through my website.
People buy people so you really have to connect with your potential client. You'll do this through your personality and your clients will buy your services because of you. You can't be in all places at once, but your website can. People choose YOU because they know, like and trust YOU.
So, your website really needs to shout about you! You need to bring your personality into your web design, and that's what I love to help you with. You'll also need your website to convey trust and professionalism, so it's also about getting that balance right. The balance between showing you're more than capable of helping your ideal client, and that you can do it in a unique, trustworthy and friendly way.
If you're a business owner and any of this resonates with you, then let's talk and see how I can help you take that first step away from overwhelm and towards that new website you've always wanted.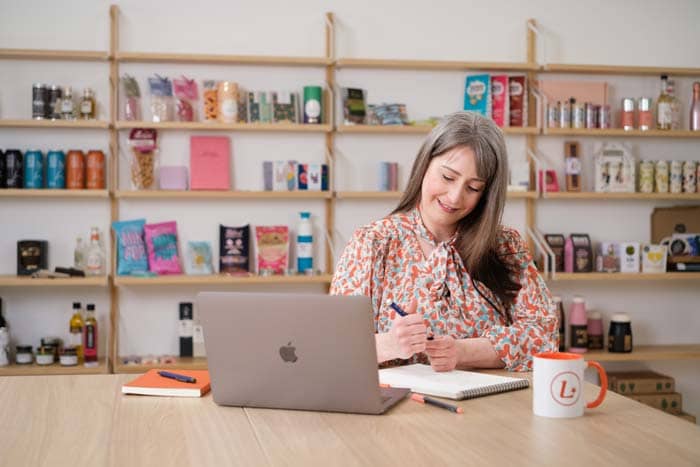 I began my designing career in the media industry, working for a publisher which produced well-known BBC titles, including Countryfile, Wildlife, History, Music and Sky at Night magazines.
The company also made other market-leading specialist interest titles such as World of Cross Stitching / Cardmaking and Papercraft.
My role was to create ad features for businesses who wanted more than just a basic advertisement.
I even got to try my hand at film/video editing, directing photoshoots, photography and image editing.
My next move was to join a luxury travel company where I helped to design their top quality brochures and marketing material.
During my media career I became an expert in all areas of print and digital marketing. These skills are the foundation of my current business offering (graphic and website design, brand identity and logo design).
You could say I am an all-rounder, but now I prefer to focus on my design skills while leaving other areas to my trusted friends and experts.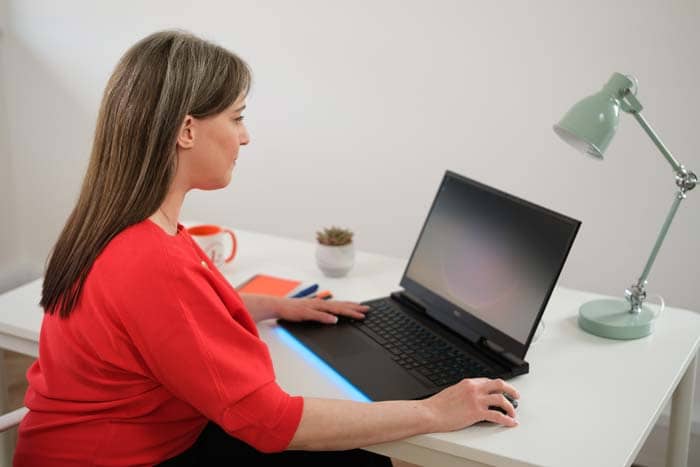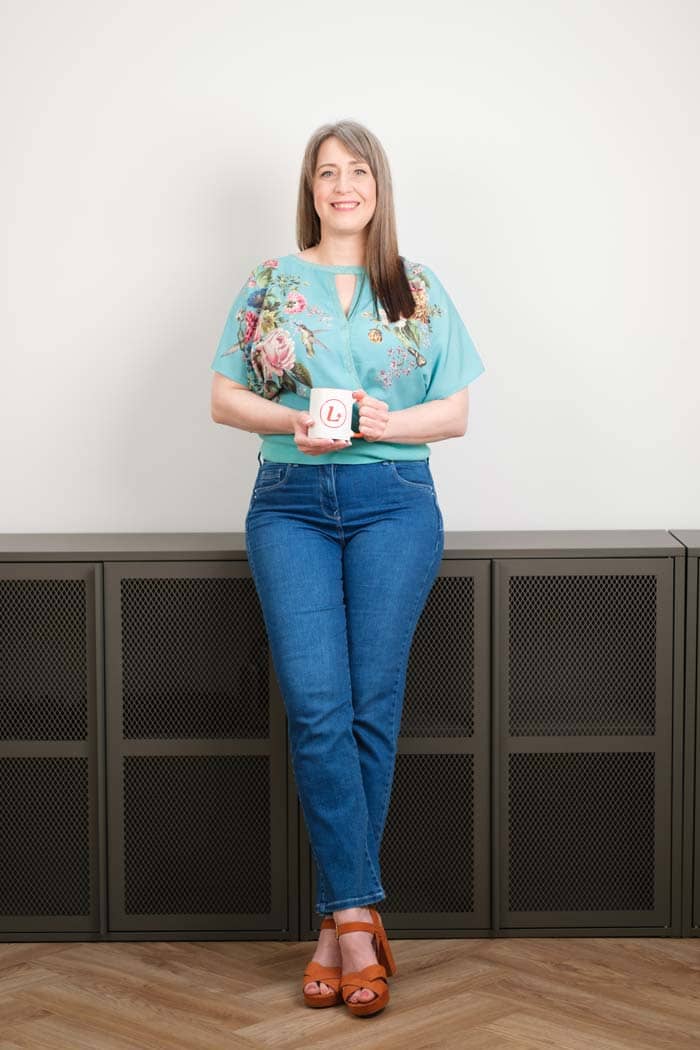 Like the rest of the world, my life changed in 2020 and it was time to put all my skills and experience to good use.
Starting your own business is fun, scary but ultimately hugely rewarding. I am so proud to have been able to help such a wide range of businesses across the UK.
I really love to help business owners to develop clear visual messaging using great graphic and web design. 
I like to think that I'm down-to-earth, easy to talk to and have the skills to help you and your brand. I'll aim to really get to know you and your business to create a professional awe-inspiring website that is overflowing with your personality, values, and flair. Your website will stand out from the rest of the competition out there.
Local knowledge, national coverage
I love to help and support local businesses near to me in Gloucester, Cheltenham and surrounding areas such as Tewkesbury and Cirencester.
Being a designer, I work remotely and can also offer my services to businesses across the UK.
Why you should choose Louise Maggs Design Experienced Designer
With a career spanning the media and corporate clients, I know how to make brands look brilliant.
Professional Service
My focus is on delivering an exceptional experience to each and every customer.
Trusted by Clients
I really get to understand what you do, so it's no surprise that much of my work is repeat business. Efficient & Friendly
My aim is to deliver great designs within your timescale… and hopefully we can enjoy a giggle or two along the way.
As an SME Engineering business, we found it difficult to find a web designer who could relate to what we do as a business as well as having a creative understanding of what our clients would need and want to see on our website to make sense. Louise Maggs is the one. Louise took us through a very orderly process to define what we needed to show and, most importantly, what the client's journey would feel like. We are fortunate, in that we already had a reasonable amount of content and have a good idea of who our clients are, although Louise's probing would have found that out through her planning stage anyway. And planning seemed to be the key; not a swift dive into producing coded pages that would have probably dragged on in micro development, but Louise made sure that as much as possible was set out in advance, so that in practice, the actual site development was really quick, right first time and had a wow-factor that even I didn't expect. For Louise, completion of a site isn't the end of the road as she is passionate about making sure you look good in your new digital "wardrobe". Definitely top of my list!
Jessica Lorimer
24/08/2023
Working with Louise is an absolute pleasure! I'd previously had a website designed that was really difficult to use, update and change - and found Louise whilst we were deciding to go through a company rebrand. Louise made the process really smooth and simple; she's really communicative and offers multiple options/ ways to stay in touch. Her work is flawless, quick and she takes real care of your website. Thoroughly recommend!
Louise is not only a fabulous website designer, with a great knowledge base - she is genuinely a lovely person to work with, and a true professional.She will listen to your ideas, and ask all the relevant questions in order to gain a true understanding and insight into your business. This is so crucial. Working with Louise, I have gained a much clearer insight into the process, and an understanding of the customer journey through my website. I hadn't appreciated this before, and had come into the process with a creative eye; purely focusing on the aesthetics.Louise has been so patient with my endless questions, and my lack of technical understanding for some of the more complicated aspects that we needed to work through. She has taken design feedback so positively, and the whole working relationship has been easy, and enjoyable. This site was not a simple, straight forward one by any means, and Louise took the time to get it absolutely right; considering all the complex options that I could offer my clients.What we have achieved, is a fabulous balance between the design aesthetic I wanted, and the crucial technical practicalities so that the website will drive sales enquiries and more... I am absolutely thrilled with the end result, and just slightly disappointed that our meetings will now come to an end!
We really appreciated the time Louise Maggs Design invested in getting to know our company and our needs before translating that information into our web design. Louise has been incredibly helpful and responsive to our questions, concerns and additional work we added along the way.They did a great job following up to ensure the project was completed to our satisfaction.We highly recommend Louise Maggs Design.
Louise is a true professional who works hard to deliver above and beyond.It was a chance conversation which brought me to work with Louise. And I am grateful that we had the opportunity to do the revision on my business website.I liked the availability of client meetings which brought an openness to discuss ideas without judgement. I also liked the whole process of exploring more fully what it was I expected from the new site. The wireframe is a great tool.There was a time when I started out that I was advised that a website was 'just' a shopwindow. The view from inside my virtual offering on Google is the best digital shop window going.My recommendation is for anyone who needs advise when starting out as a small business, or sole trader to build and host a website. I would also say that if you are a novice with design, Louise will have a service to meet your needs.
I needed someone to design the website for my new fitness business, so I got in contact with Louise. From the start the way Louise engaged with me and very quickly understood what I was looking for in the way of the colour scheme and design was fantastic.Louise is a great person with such a positive energy and love for what she does and from start to finish of my project she has worked to the highest standards and I am very pleased with the graphic design and website she has produced for me. Not only that but she has also given me fantastic advice and support regarding background support with things like cookie policies, which website builder to use and GDPR.If you are looking for someone to build your website, then look no further.
Louise designed some wonderful flyers for us, she was so helpful and talked me through things as I'm not very computer literate ! Can't rate her highly enough thank you 😊
Louise is a fantastic web and graphic designer! She took our vision and ideas and made them come to life. She is organised and caring which made the process straight forward and time efficient. I would highly recommend Louise and will definitely use her services in the future.
Anna Rohnbogner
11/10/2021
Louise has been an absolute dream at sorting several important aspects of my business. During Covid, she was super quick at issuing on-brand and creative posters for social distancing, and she completely overhauled our website. Louise was fantastic at communicating throughout the process, taking all our wishes and feedback into account! Highly recommend her and her work!
I met Louise towards the end of 2020. At the time 'New Website' was on my to-do list and had been since the summer. I had every intention of creating my own website – I'd done it previously and had the technical skills to do it again. However, I was procrastinating, always finding other tasks to do and my website remained unchanged.It was during an audit/review of my website with Louise that I had the 'light-bulb' moment. While I had the technical skills to create the website – I am by far a design expert! Ideas were flowing from Louise and most of them things I'd not even considered.It was at that point that I made the decision to invest in a new website and work with Louise.Louise was great to work with. She outlined exactly what was going to happen, by whom and when (to meet my deadline) and set to work putting my ideas into a wireframe to review and approve.The whole process took just a matter of weeks and I loved working with Louise. She kept things simple, shared work as we progressed and was quick to make changes or updates.The whole experience opened my eyes to how having fresh eyes and those of a designer on board can really make a different to a website (or any document for that matter). I am delighted with the final website and would highly recommend Louise and use her myself again when the need arises.