Whatever your industry or online business goals, I can design a stunning Squarespace website to help you reach new customers. Whether you need a new website or want me to redesign an existing site, I can transform your online presence by creating a design that you and your clients will love.
Delivering your dream Squarespace website
How would you like to make your website a high-performing element of your business? Do you want your customers to return time and time again to buy your products and services?
I will work with you to create a Squarespace website that truly reflects you and your business. Take a look at my client review from Beth Wiltshire, of Beautique12, whose website I designed using Squarespace. Visit her website here if you'd like to know more about her services.
If you'd like me to design a Squarespace website that you can be proud of, get in touch with me today.
Client testimonial: Beth from Beautique12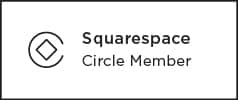 As an experienced Squarespace website designer, I am a member of the company's professional Circle programme.
So what are the benefits of being a Circle member?
I have Six-month trial periods that I can pass on to my clients.
I can also offer money off my client's Squarespace website subscription for the first year.
Contact me for more details and information about the benefits of using me to design your Squarespace website.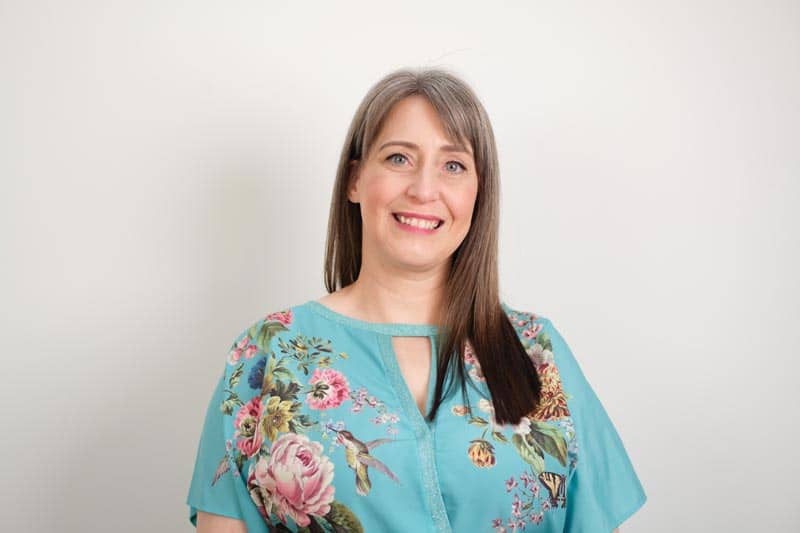 Benefits of choosing a Squarespace website
(and me designing it for you…)
Creativity
Squarespace has a wide range of beautiful templates that I can adapt to meet your web design requirements, however, to get true personalisation, I normally start with a blank template. I can even add code (HTML & CSS) to personalise your website's look and feel. By doing this I am able to offer you more options during the creative process.
Efficiency
Squarespace's user-friendly interface and time-saving features can help with all of your marketing requirements. Not only can I design you a website, I can also help with email marketing and meeting scheduling, which can be added to your website within Squarespace. This helps create a seamless customer journey.
Support
When I'm designing your website, I'll deal with any support queries on your behalf. After this, I'll still be happy to help, but also Squarespace has an award-winning support centre which means if you get stuck, you can get personal support around the clock via email and live chat.
Web design: what's covered?
There is a lot more to designing websites than just choosing some pretty colours and stock images.
I use industry-leading platforms, including WordPress and Squarespace, to offer custom-built websites packed with features and functionality. The choice of platform depends on you and your business requirements.
Feel free to book a chat with me, so I can explain the elements that make a winning website design…
AUDIENCE
Who is your audience? Who are you trying to attract?
LOOK & FEEL
Of course, the website has to look great and be nice to navigate
UX & UI
User Experience (UX) and User Interface (UI) design considerations
SEO
Search Engine Optimisation (SEO)... So Google can understand your website
HYPERLINKS
Internal and External hyperlinks which are needed for SEO
CTA
What is your call-to-action (CTA)? Email? click-to-call? Booking links?
UK GDPR
Providing assistance if you need UK GDPR advice for your website
IMAGES
Picture research (free images for commercial use)
CODING
Addition of HTML / CSS and JavaScript if required
301
Setting up any 301 redirects that may be needed
DOMAINS
Assistance in connecting your domain to your website
What businesses suit a Squarespace website?
Squarespace can be used for many different businesses, as the templates are so adaptable. When it comes down to it, it's really about if Squarespace suits you, the business owner. If you want your website to be up and running quickly, and you don't want to put as much effort into maintaining a website, then Squarespace is a great option for you. Industries that I have helped build Squarespace websites are:
Health & Beauty

Graphic Design

Sports & Fitness

Property Investment
If you're not sure if a Squarespace website is right for you, book a Zoom call with me and I can help you to define and choose the right website builder to suit your needs.
I want to sell online… is Squarespace a good choice for this?
Squarespace websites can be used for a wide range of purposes, including selling products online, as it has great e-commerce features. Personally, I think Squarespace is good for a service-based business website where you may also have a handful of products you want to sell online. Why not book a call with me to see how I can help define what you need from your website design.
Is Squarespace good for writing blogs?
Yes! Squarespace has a great blogging feature. Book a call with me to see how I can help define what you need from your website design.
What else can Squarespace do?
Squarespace offers additional services like email marketing and online scheduling. Using these services in collaboration with your Squarespace website will mean that the customer journey is seamless, and you will be able to manage everything all in one place. Why not ask me more about these additional services to see if they are right for your business.
I need a website but I don't want a WordPress site. Is Squarespace a good option?
Yes! Squarespace is a great option for a small business that doesn't want the upkeep required for a WordPress website. I've helped many clients swap from an old outdated WordPress website to a beautiful new Squarespace website that looks great and does exactly what they were hoping for.
How much do your Squarespace websites cost?
For more information on my prices, click here.
I can take care of everything you need to create a stunning Squarespace website. If you have any more questions or you'd like to find out how I can design a professional website for your business, please click the link below.
Why you should choose Louise Maggs Design Experienced Designer
With a career spanning the media and corporate clients, I know how to make brands look brilliant.
Professional Service
My focus is on delivering an exceptional experience to each and every customer.
Trusted by Clients
I really get to understand what you do, so it's no surprise that much of my work is repeat business. Efficient & Friendly
My aim is to deliver great designs within your timescale… and hopefully we can enjoy a giggle or two along the way.
As an SME Engineering business, we found it difficult to find a web designer who could relate to what we do as a business as well as having a creative understanding of what our clients would need and want to see on our website to make sense. Louise Maggs is the one. Louise took us through a very orderly process to define what we needed to show and, most importantly, what the client's journey would feel like. We are fortunate, in that we already had a reasonable amount of content and have a good idea of who our clients are, although Louise's probing would have found that out through her planning stage anyway. And planning seemed to be the key; not a swift dive into producing coded pages that would have probably dragged on in micro development, but Louise made sure that as much as possible was set out in advance, so that in practice, the actual site development was really quick, right first time and had a wow-factor that even I didn't expect. For Louise, completion of a site isn't the end of the road as she is passionate about making sure you look good in your new digital "wardrobe". Definitely top of my list!
Jessica Lorimer
24/08/2023
Working with Louise is an absolute pleasure! I'd previously had a website designed that was really difficult to use, update and change - and found Louise whilst we were deciding to go through a company rebrand. Louise made the process really smooth and simple; she's really communicative and offers multiple options/ ways to stay in touch. Her work is flawless, quick and she takes real care of your website. Thoroughly recommend!
Louise is not only a fabulous website designer, with a great knowledge base - she is genuinely a lovely person to work with, and a true professional.She will listen to your ideas, and ask all the relevant questions in order to gain a true understanding and insight into your business. This is so crucial. Working with Louise, I have gained a much clearer insight into the process, and an understanding of the customer journey through my website. I hadn't appreciated this before, and had come into the process with a creative eye; purely focusing on the aesthetics.Louise has been so patient with my endless questions, and my lack of technical understanding for some of the more complicated aspects that we needed to work through. She has taken design feedback so positively, and the whole working relationship has been easy, and enjoyable. This site was not a simple, straight forward one by any means, and Louise took the time to get it absolutely right; considering all the complex options that I could offer my clients.What we have achieved, is a fabulous balance between the design aesthetic I wanted, and the crucial technical practicalities so that the website will drive sales enquiries and more... I am absolutely thrilled with the end result, and just slightly disappointed that our meetings will now come to an end!
We really appreciated the time Louise Maggs Design invested in getting to know our company and our needs before translating that information into our web design. Louise has been incredibly helpful and responsive to our questions, concerns and additional work we added along the way.They did a great job following up to ensure the project was completed to our satisfaction.We highly recommend Louise Maggs Design.
Louise is a true professional who works hard to deliver above and beyond.It was a chance conversation which brought me to work with Louise. And I am grateful that we had the opportunity to do the revision on my business website.I liked the availability of client meetings which brought an openness to discuss ideas without judgement. I also liked the whole process of exploring more fully what it was I expected from the new site. The wireframe is a great tool.There was a time when I started out that I was advised that a website was 'just' a shopwindow. The view from inside my virtual offering on Google is the best digital shop window going.My recommendation is for anyone who needs advise when starting out as a small business, or sole trader to build and host a website. I would also say that if you are a novice with design, Louise will have a service to meet your needs.
I needed someone to design the website for my new fitness business, so I got in contact with Louise. From the start the way Louise engaged with me and very quickly understood what I was looking for in the way of the colour scheme and design was fantastic.Louise is a great person with such a positive energy and love for what she does and from start to finish of my project she has worked to the highest standards and I am very pleased with the graphic design and website she has produced for me. Not only that but she has also given me fantastic advice and support regarding background support with things like cookie policies, which website builder to use and GDPR.If you are looking for someone to build your website, then look no further.
Louise designed some wonderful flyers for us, she was so helpful and talked me through things as I'm not very computer literate ! Can't rate her highly enough thank you 😊
Louise is a fantastic web and graphic designer! She took our vision and ideas and made them come to life. She is organised and caring which made the process straight forward and time efficient. I would highly recommend Louise and will definitely use her services in the future.
Anna Rohnbogner
11/10/2021
Louise has been an absolute dream at sorting several important aspects of my business. During Covid, she was super quick at issuing on-brand and creative posters for social distancing, and she completely overhauled our website. Louise was fantastic at communicating throughout the process, taking all our wishes and feedback into account! Highly recommend her and her work!
I met Louise towards the end of 2020. At the time 'New Website' was on my to-do list and had been since the summer. I had every intention of creating my own website – I'd done it previously and had the technical skills to do it again. However, I was procrastinating, always finding other tasks to do and my website remained unchanged.It was during an audit/review of my website with Louise that I had the 'light-bulb' moment. While I had the technical skills to create the website – I am by far a design expert! Ideas were flowing from Louise and most of them things I'd not even considered.It was at that point that I made the decision to invest in a new website and work with Louise.Louise was great to work with. She outlined exactly what was going to happen, by whom and when (to meet my deadline) and set to work putting my ideas into a wireframe to review and approve.The whole process took just a matter of weeks and I loved working with Louise. She kept things simple, shared work as we progressed and was quick to make changes or updates.The whole experience opened my eyes to how having fresh eyes and those of a designer on board can really make a different to a website (or any document for that matter). I am delighted with the final website and would highly recommend Louise and use her myself again when the need arises.