How Graphic Design Can Add Value To Your Business: Case Study.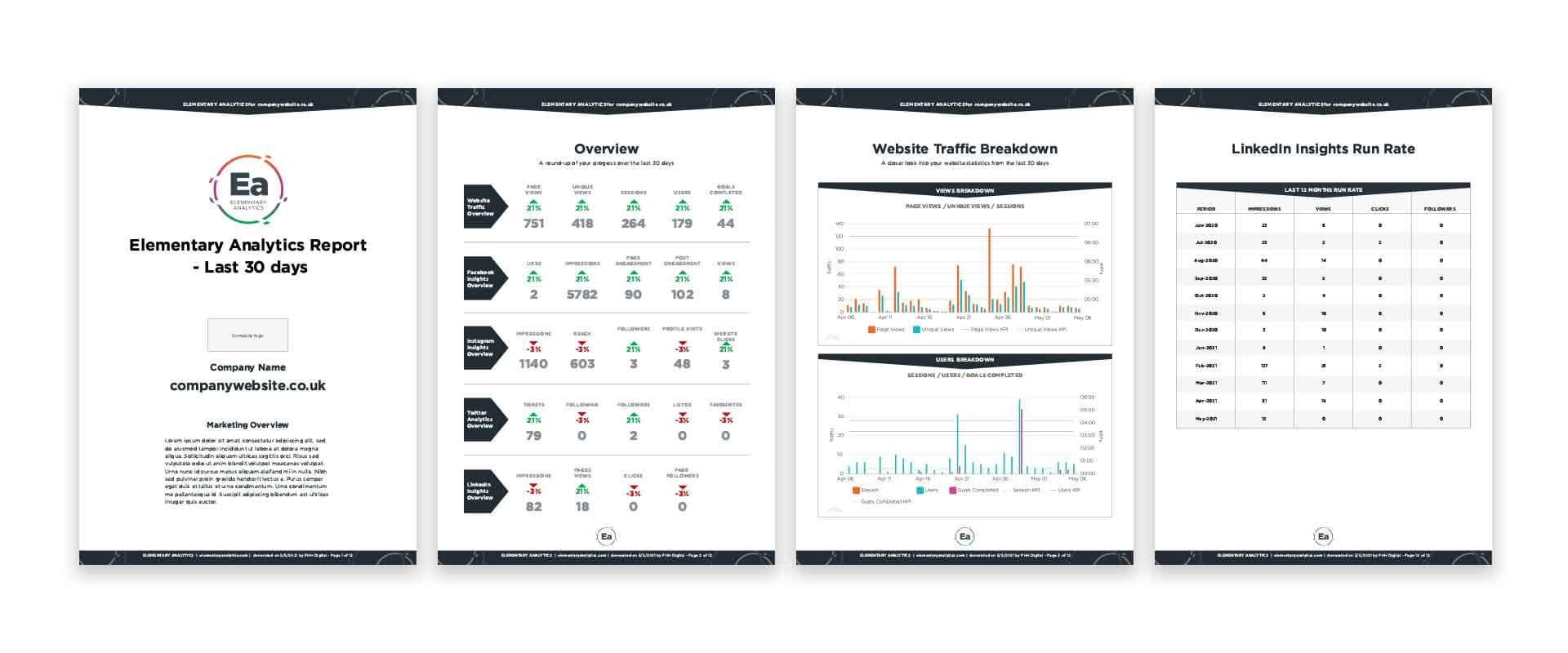 See how Louise was able to transform a plain report into a stylish engaging document, enabling the business to offer more services, and in turn, increase its revenue
THE BACKGROUND:
Phillip Hughes of PHH Digital Ltd is a website developer. He has developed a pioneering software reporting platform for agencies and businesses alike. Elementary Analytics * is an easy way to monitor the performance of your business' website and social media statistics – all in one place.
This means there's now no need to check out Google Analytics for your website, Hootsuite or Contentcal for your social media platforms…you just need one platform and that is Elementary Analytics. Linking with all of these platforms, Elementary Analytics displays the data in one easy, consistent way, so you don't have to decode all the different stats. How easy does that sound?
* Please read Affiliate Disclaimer
THE PROBLEM:
Phillip is a developer. He is not a designer. Philip knows his reporting solution has excellent information on it, but was struggling to perfect the design. We had a lovely meeting and I was able to offer my graphic design services to design up the look and feel of the report. The report needed to be easy to read and understand, while looking visually appealing and engaging. He also wanted his brand identity to follow through in the design of the report. 
MY SOLUTION:
Knowing that Phil is a developer, I knew that he might benefit from me using Adobe XD to make it easier for him to transfer the design into the development stage. Traditionally Adobe XD is a UX & UI design solution, and is used mainly for websites and apps at the wireframing stage to map out the layout and design at the beginning of the design process. I offered to design the layout within XD because I thought it may be beneficial for Phil to be able to export the data in an easier way. There is a 'Development' view setting ideal for developers like Phillip, and he was surprised by this feature as he hadn't worked with XD before.
I spent time understanding the software Phillip had created, and I also studied the brands' look and feel. I wanted this to translate into the design of his report. I designed the document to incorporate enough of his brand to look professional and consistent with his website and the rest of his branding while considering the usage of the report. It could be viewed on screen, but equally could be printed out as a whole document or single pages. Therefore I needed to make considerations for the amount of colour used on the design. I also needed to make sure the page numbering and brand followed throughout the report in case the pages were separated in printing.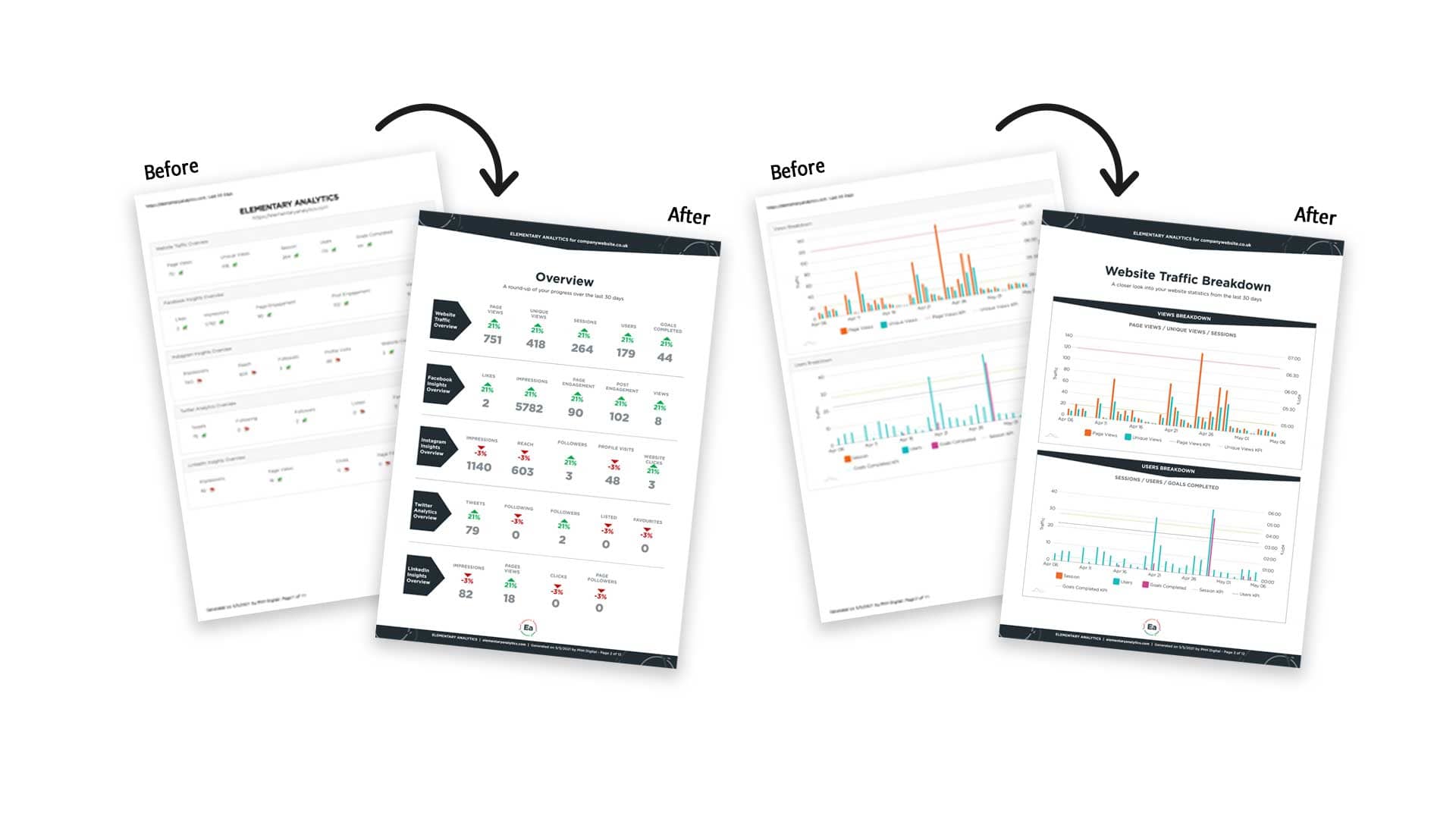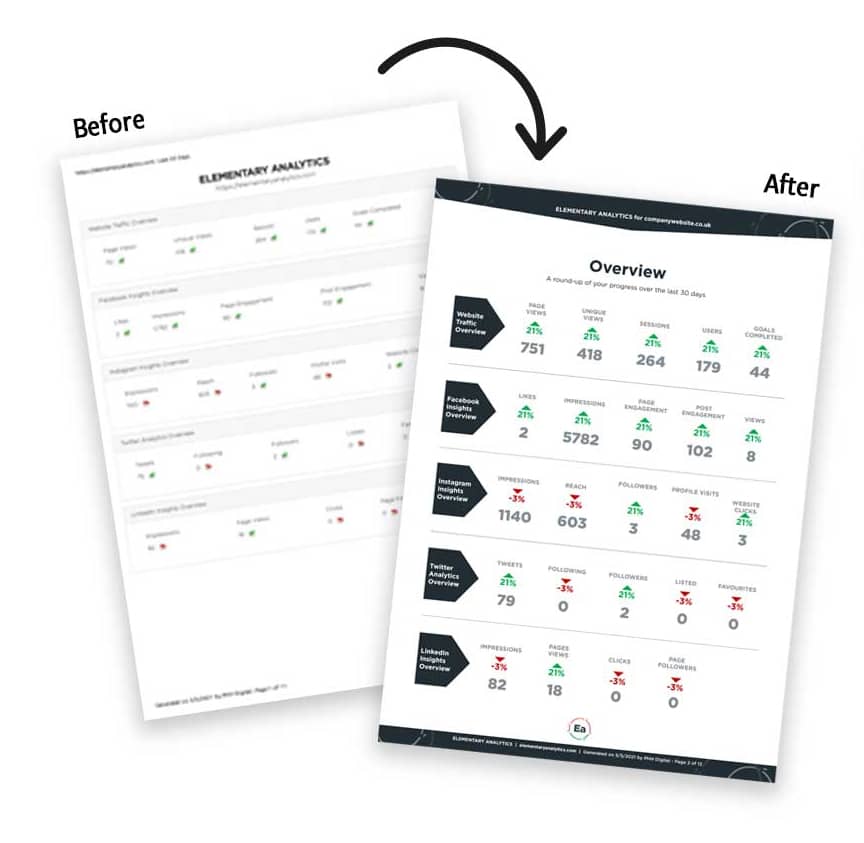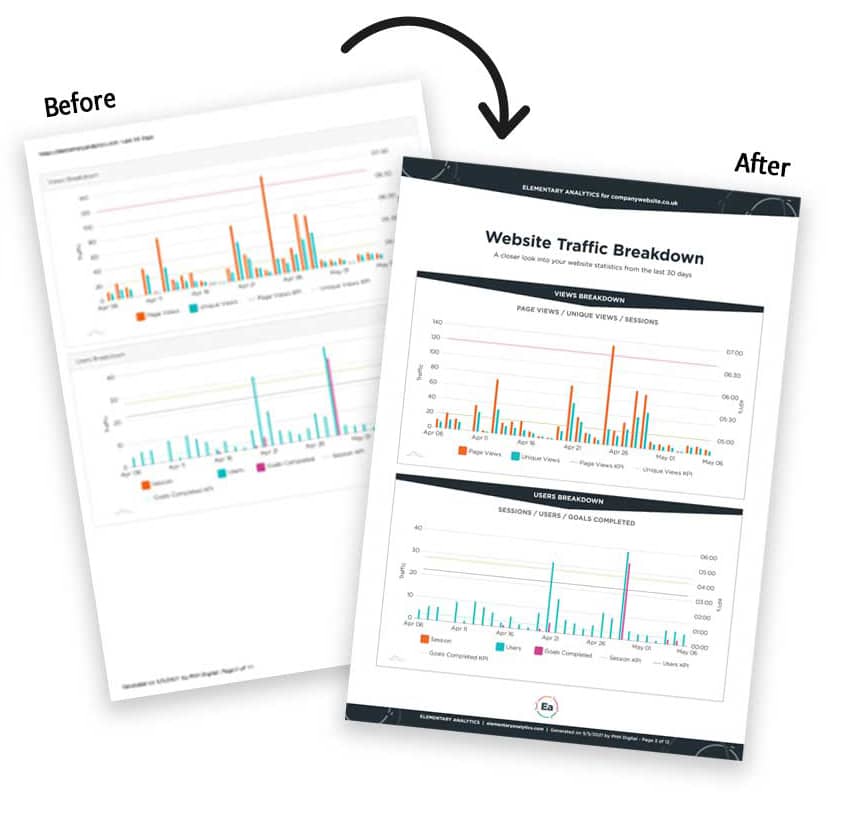 THE OUTCOME:
I was so pleased to hear that because of the professional design I had created, Phillip was able to offer different packages within his software solution, thus enabling the business to increase their pricing and therefore revenue. 
The end result was… well, why don't you read the client testimonial? It really says it all here:
"We have a reporting suite as part of our software solution. Even though the information in our reports is excellent the design looked tired and a little amateurish. I had a catch-up with Louise to see if she could help us improve the layout of the reports, luckily she could. What Louise delivered was awesome. The design was great, in keeping with our brand, stylish and professional. Because of this we have been able to increase our pricing and offer different packages within our software. Not only has it helped our clients, but also improved our revenue. Louise also helped us by going above and beyond with her deliverables to make it as easy as possible to get the design into our software platform. For now on, if I need any design work, Louise is the first person I will email. The quality you get is excellent and so affordable too." 
Philip Hughes, PHH Digital Ltd.
* Affiliate Disclaimer: Louise Maggs Design is a proud affiliate for Elementary Analytics. If you sign up using my link, I will receive a commission on any purchase you make for this service. I have decided to support Elementary Analytics in this way as I believe Elementary Analytics provides a great service. I have built this belief during the time I was engaged to work with Philip on designing the report as mentioned in this blog post. Please conduct your own research for the suitability of the service for you. Please email: louise@louisemaggsdesign.co.uk if you have any further questions about this disclaimer.